Arc 20 - Regrets - Page 304
July 18, 2018
Uh, Colbey...he seemed kinda important.
Oops.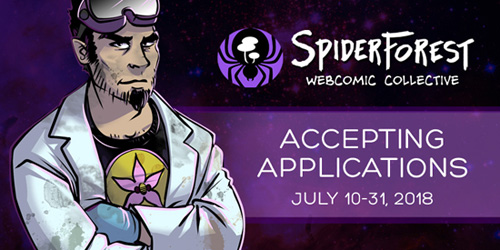 SpiderForest is accepting applications for new members! Please share with anyone you think would be interested in joining. SpiderForest is an independent, volunteer-administered, democratically-run collective of [international] webcomic creators. Applications accepted until July 31! Check out our handy (but unofficial) quiz to see if SpiderForest is a good fit for you!
And, check out this AMAZING piece of crossover art by Keii4ii of Heart of Keol! WHO WILL WIN!? Colbey, or Astyr of Sombulus??? I have my opinions...:P Kick his ass Colbey! (But spare his pretty face).