Arc 20 - Regrets - Page 282
March 5, 2018
Well, he tried.
Are there any What it Takes readers who would like to receive a freeeee 5x7" post card from me, with some original art on the back? They're kinda shiny/sparkly too!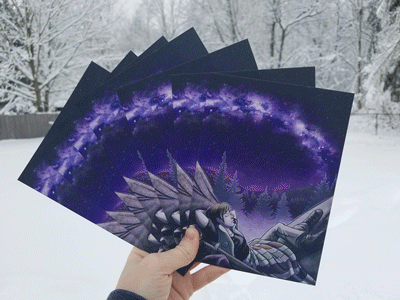 Only 10 of the 50 I printed were claimed by Patrons, so the other 40 39 are up for grabs! This is open to everyone regardless of what country they live in. To receive such a FREE post card from me...I present to you...the "Help Kez Advertise What it Takes Through Word of Mouth" Challenge! Hmm...doesn't quite roll off the tongue.
RULES!
1. Share What it Takes (acityinaplace.com) on your social media.
2. Tell folks why you read the comic and/or what you like about it and/or why you'd encourage them to read it. Minimum requirement is one sentence. BE AS ZANY AS YOU WANT! "I read What it Takes because of the ridiculous diarrhea fighting montages!" Feel free to use any description I have provided on any site too. No need to be original.
3. The post must include an image (a few you can use/hotlink are here, but feel free to use any images on this site, such as your favorite page, etc).
4. The post must be public (not hidden behind a log in or subscription).
5. Provide a link to the post + your mailing address to warofwinds@gmail.com. I'll email back the same day to let you know I received your address!
On my end, I'm not going to be policing what you say or how people respond to your post, just checking that the link is active. This postcard challenge is first-come, first-served. I will post when all the postcards are gone. If you are going to post on forums, please do so in the proper areas according to the rules of those communities. Discord communities and/or private communities are not eligible for this challenge since it's not possible to link to your post. Please contact me with any questions!
Postcaaaaards!