Arc 20 - Regrets - Page 303
July 11, 2018
I HAD A DAY OFF
(bye, Marlin).
TWO IMPORTANT THINGS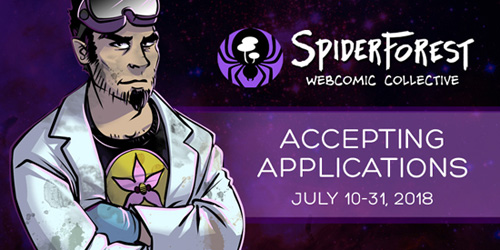 SpiderForest is accepting applications for new members! Please share with anyone you think would be interested in joining. SpiderForest is an independent, volunteer-administered, democratically-run collective of [international] webcomic creators. Applications accepted until July 31! Check out our handy (but unofficial) quiz to see if SpiderForest is a good fit for you!
SECOND!
Check out this AMAZING piece of crossover art by Keii4ii of Heart of Keol! WHO WILL WIN!? Colbey, or Astyr of Sombulus??? I have my opinions...:P Kick his ass Colbey! (But spare his pretty face).