Arc 20 - Regrets - Page 132 TEMP
September 2, 2016
Sorry for the unfinished page. I had work show up with a short deadline, and it was pretty important that I get it done. Finished page will be up ASAP.
ANNOUNCEMENTS!
Are you a Patron (or interested in becoming one during September)? Get yourself a free print, signed and mailed to you! Just email me (warofwinds@gmail.com) your mailing address and I will send them out in a few weeks. If you are not a patron, I will be selling them for $5 + shipping.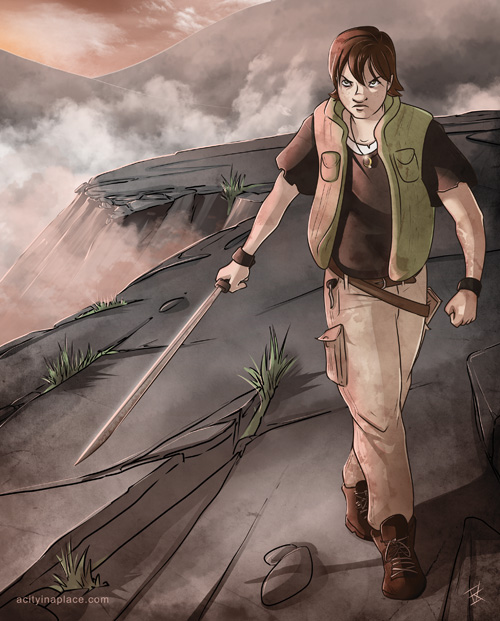 AND THERE'S MORE
A very wonderful reader who has a long-term cameo has made me a batch of Colbey buttons! Do you want one of your own?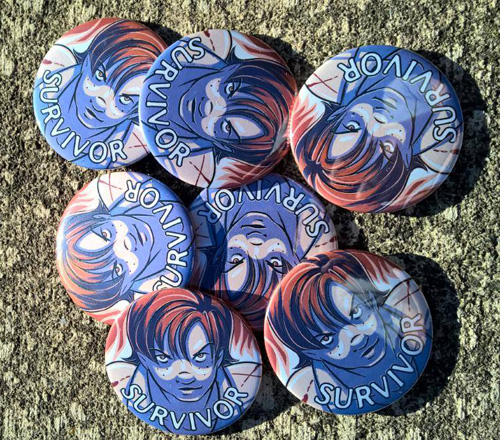 Here's how you get them! I am out of town from September 17-25th, so I'm looking for things to put during that week. To land yourself a button (and they are nice large size), please send in some fan art or some flash fiction with the theme of surviving! Email it to warofwinds@gmail.com along with your mailing address, and you get a button! If no one sends anything, you get, uh, pictures of things I do in my spare time. Like the sword sheath I finally finished! But really I'd rather have an excuse to send people buttons XD
Thank you Dr. Gholston for the buttons!